We may be trucking through the off-season, but there's been lots of news in AGT Land so far this month!
First and foremost, America's Got Talent Live in Las Vegas was a huge success! There were some great throwbacks to the summer show as well as some new material from Darci Lynne Farmer, Angelica Hale, Preacher Lawson, and Light Balance, including a few collaborative performances! (Photo credit to Angelica Hale on Instagram.)
Her run is Vegas may be over (for now!) but Darci Lynne isn't slowing down – she recently announced a series of shows in her hometown of Oklahoma City. Darci Lynne: Homecoming will be onstage at The Criterion on December 16-17 2017, and tickets are selling fast!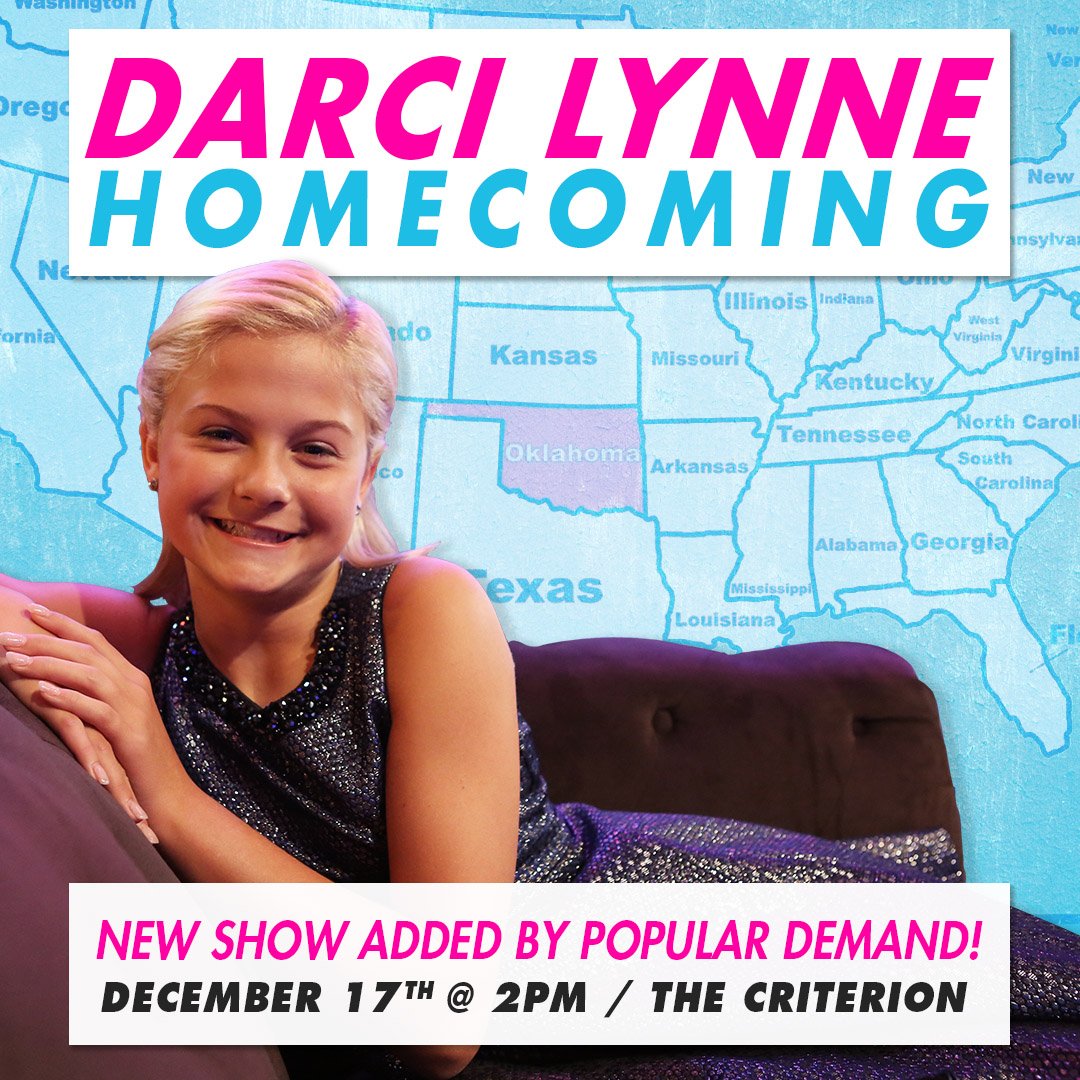 Seattle-area AGT fans have an upcoming treat of their own. Gold Creek Community Church's annual Gold Creek Christmas show has a special twist this year: several Season 12 contestants will be performing, including singers Evie Clair, Kechi, and Christian Guardino, dancer Merrick Hanna, and dog act Patrick & Ginger! There are three performances scheduled over December 15-16, and tickets can be purchased here.

In other Season 12 alumni news, last week Colin Cloud announced his involvement in this year's Royal Variety Performance. If you're unfamiliar with the tradition check out the link, but the show is an annual tradition in Britain and is known for featuring a, well, variety of different performers from comedians to sideshow acts to West End stage show casts. (So basically everything we hope to see in the AGT live shows instead of an abundance of karaoke-style pop singers.) And just to give you an idea how prestigious the RVP is, a performance slot is the grand prize for AGT's own sister program Britain's Got Talent. This year's winner and representative is musician Tokio Myers, and in addition to all of the BGT champs some other alumni from AGT have participated in previous year's performances.
The 2017 RVP is set to tape later this month and will be televised in Britain and other Commonwealth nations in December and January, but those living in America and other countries will more than likely be able to catch clips of the performances when they are inevitably uploaded to YouTube. And since I'm expanding this blog to cover BGT in the spring (and need some filler content between now and then :P) I'm planning to review the show here on Pure AGT next month! (Photo credit to Colin Cloud on Instagram.)
Finally, I've mostly refrained from posting about this since one of our sister sites pretty much has it covered, but AGT Season 5 alumnus Lindsey Stirling not only recently released a brand new Chirstmas album entitled Warmer in the Winter, she was officially announced as a Dancing With the Stars finalist earlier this week! The two-night Finale airs on ABC Monday November 20 at 8/7c and Tuesday November 21 at I believe 9/8c. (And I believe Lindsey also has a new music video coming out on her YouTube channel very soon!) You can check out one of her dances from this past episode below, and I'll see you again soon with more AGT updates.